Join the Senior Club
The Club welcomes new members at all levels, from novices to international medal-winners. Come and join in the fun!
If you are over 16 then you can join the club as a senior member.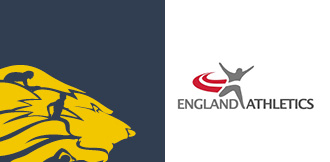 Club and English Athletics Membership
£67
Membership starts in January
If you join later in the year you get a membership discount as follows:
September:  –£10
October: –£20
November: –£30
December:  you pay total fees, but that includes membership for the following year.
Use the Coupon: September, October or  November to get the discount on checkout
Training Sessions
As a member you have access to all club training sessions, either free or at nominal cost to cover the hire of facilities, such as a pool or gym.  The normal weekly program includes:
5 pool-based swim sessions
an open water swim session, May-September
a weekend bike ride, plus a mid-week ride April-September
indoor cycle training on static 'turbo trainers', November-March
a mid-week running session
the Sunday endurance run
Coaching & Support
Most of the sessions are run by experienced, qualified coaches, who have years of competitive experience and training with the British Triathlon Federation, or the organizations leading the individual disciplines, or both.  Whatever your level, the technical knowledge and advice are there to help you improve.
As well as our coaches, you will meet and train with other members who are at all stages of their triathlon careers. From complete novices to elite swimmers grappling with the challenges of the bike and run, to grizzled veterans with hundreds of events behind them and quite a few more ahead.  They all have advice and encouragement to share.
Team Events
A triathlon is mostly an individual event, so it's a pleasant change to compete together when we get the opportunity.  The Club enters teams in both local and national events, from local running leagues and relay races to the British Triathlon Federation National Club Relays.
The Social Side
With a training session most days of the week, you may wonder whether there's ever a time to socialise.  It's a tough challenge, but we manage it somehow!  The big Saturday ride usually stops for tea and a chat, and the mid-week running sessions often seem to end up at a pub somewhere.  And for events where lots of members are competing, we often take the club gazebo and organize a picnic.
Finally, we have an annual awards evening around the end of the year, where we give out prizes and re-live the highs and not-so-highs of another season.
Responsibilities of Membership
If you decide to join – and we hope you will – then you should also understand that membership has its responsibilities.  These are mainly to do with keeping you and other members safe, supporting the Club and the sport of triathlon.
Fitness
Triathlon training and competition are demanding activities both physically and mentally.  You should not undertake them if you are not adequately prepared.  If in doubt take professional advice, but in the end, it is your responsibility to decide whether you can participate without endangering yourself or others.
Conduct
We expect all club members to be responsible for themselves and for their conduct at all times, and especially when training with or representing the Club.  In a coached training session, pay attention to an instruction from the coaches.
Supporting Club Events
The Club organizes some events each year, including the Rob McLean Junior & Youth Triathlon and all members are required to help with at least one of them. Revenue from these events is also a significant contribution to running the club, which is how we keep the subscription and session fees so low.
Supporting Triathlon
The Club encourages you to consider membership of the British Triathlon Federation, with which we are affiliated.  The BTF is the governing body of our sport.  It organizes the national events in which we compete, selects and leads national teams representing Britain, and sets the standards and runs coaching courses from which we all benefit.  More immediately, membership includes an insurance scheme that covers you while competing and training all year round.
Limitations of Membership
The Club wishes to support members at all levels of skill and fitness. However, there are some practical limitations if we are to run club sessions safely and effectively.
Members must reach a minimum proficiency in order to participate in club swimming sessions. The required level is not very demanding, but if you are a complete non-swimmer then we can recommend local coaches who will be able to help you get started.
Club rides range over local roads, frequently up to 10 miles from Cambridge.  Members should be prepared and able to make their own way home if they cannot keep up, or in the event of mechanical failure.  Ride groups will not abandon injured members, but it is unreasonable to expect the whole group to stop their session because one member has a break-down.
If you think that you are unlikely to overcome these restrictions, then we may be able to suggest other ways in which you can follow your interest in triathlon.